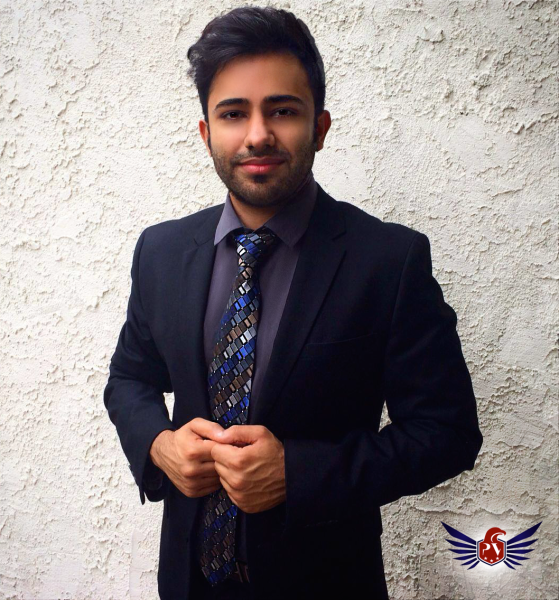 Vijay Vaswani is the Founder and CEO of PVNN Inc. As an academic and entrepreneur, he obtained a Master's degree in Public Policy from Pepperdine University and specialized in International Relations and American Politics; he received a Bachelor's degree in Business Marketing from California State University, Northridge, and an Associate's degree in Liberal Arts and Sciences from Los Angeles Pierce College.
At Pepperdine University, he resided as Student Body President and grew student opportunities and engagement to new heights. There he also collaborated with various charities to help raise awareness and funding for different causes.
In 2012, he combined his academic and professional skills to create and spearhead a radio show called, the Political Vendetta Radio Show. With its success in 2014, he selected a team of trailblazers and transformed the radio show into what it is today as a news network.
Through the creation of PVNN, Vaswani believes the media has a responsibility to its citizens first, to obtain and deliver news and public policies in understandable ways. Vaswani believes a news network should focus on the policies that help the people and not the politics or parties that divide the people. No matter a person's viewpoint, it is the purpose behind a policy that is important to understand; through PVNN, he hopes that all social and fiscal policies are addressed through the lens of different ideologies and principles.
In addition to PVNN, Vaswani has also been involved in the community as a Business Instructor and Consultant. Collaborating with Universities and in conjunction with the Small Business Administration (SBA), he has taught other entrepreneurs and students how to effectively communicate, innovate and make a difference. Be it in education, business or public policy, Vaswani believes it is the passion, compassion and a resilient attitude that will help our society thrive.