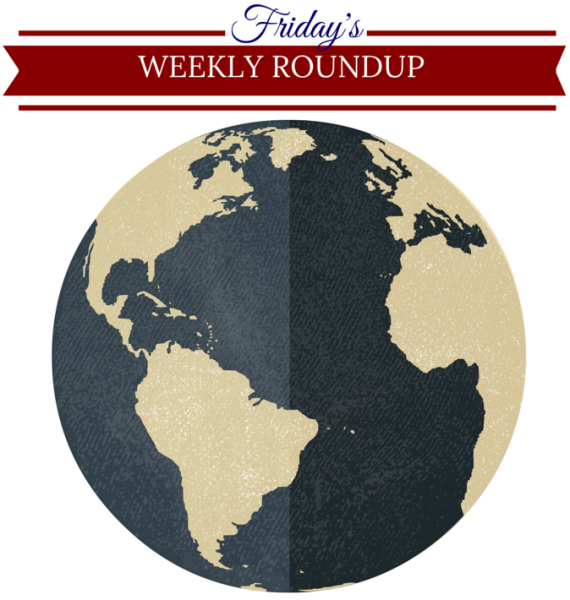 'El Chapo' Threatens Lawsuit Against Netflix and Univision (Vice News)
Mexican drug lord Joaquin 'El Chapo' Guzman has threatened to sue Netflix and Univision if they do not obtain his permission produce a show about El Chapo's life. Netflix and Univision will be producing a show, titled "El Chapo" that depicts the life of the notorious drug lord and drug wars in Mexico. Lawyers for El Chapo say that they will protect their clients' identity and want to make sure that he is portrayed accurately. They are also concerned that this show could impede El Chapo's chances of a fair trial. El Chapo had escaped prison in 2001 and was recaptured 13 years later in 2014; there is talk of his extradition to the US.
Louisiana Signs 'Blue Lives Matter' Bill
Gov. John Bel Edwards signed into law the 'Blue Lives Matter' bill making the targeting of police officers, firefighters, and EMS personnel a hate crime. A hate crime is traditionally a crime against someone because of their race, religion, gender, ethnicity or sexual orientation. This is the first bill to make someone's chosen profession a base for a hate crime commission. The opposition to the bill is that someone's occupation is a choice and marking occupation under hate crime could weaken the status of hate crimes.
Obama's Hiroshima Visit a Historic Milestone (US News)
President Barack Obama on Friday was set to become the first sitting U.S. commander in chief to visit Hiroshima, Japan – the site of an American nuclear strike that helped end World War II. The White House, however, has made clear that the president will not apologize for the 1945 strike. Obama "will not revisit the decision to use the atomic bomb at the end of World War II. Instead, he will offer a forward-looking vision focused on our shared future," Deputy National Security Adviser Ben Rhodes wrote.
Peter Thiel Is Said to Bankroll Hulk Hogan's Suit Against Gawker (NYT)
Hulk Hogan had a secret financial backer in his legal fight against Gawker Media for invasion of privacy. Peter Thiel, co-founder of PayPal and one of the earliest investors in Facebook, helped fund the case brought by the wrestler, Terry Gene Bollea, better known as Hulk Hogan, against Gawker, said a person briefed on the arrangement who spoke on the condition of anonymity. A self-described libertarian, Mr. Thiel has a long history with Gawker, which published an article in 2007 outing him as gay. Mr. Thiel, who is now open about his sexual orientation, once described the Gawker-owned site Valleywag as "the Silicon Valley equivalent of Al Qaeda."
Donald Trump has delegates to clinch GOP nomination (CNN)
Donald Trump has the delegates to clinch the GOP presidential nomination, according to a CNN delegate count Thursday. While Trump has had the nomination locked down for weeks, he has now reached the threshold of 1,237 delegates with the help of previously uncommitted delegates who now support his candidacy. A handful of states, including the large prizes of California and New Jersey, will hold the final primaries on June 7.
Comments
comments