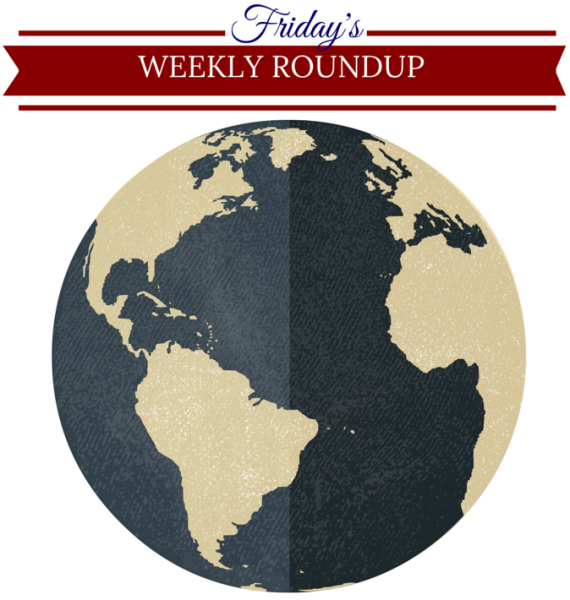 Hillary Clinton becomes historic first woman presidential nomination
The Democratic National Convention ran this week, and on Tuesday, the party chose Clinton as the nominee. Though Clinton still faces numerous allegations from voters, party officials, and even opposition Donald Trump, she still marks a historic landmark for the United States. Women across the country today still fight for equality, and Clinton, as the woman nomination, breaks the "glass ceiling" like no other woman has before. If she were to be elected into office, she promises debt-free college, bans on assault weapons, and a raise in federal minimum wage.
http://www.nytimes.com/2016/07/27/us/politics/dnc-speakers-sanders-clinton.html?_r=0
http://www.pbs.org/newshour/updates/hillary-clinton-believe-candidate-stands-10-issues/
Tragedy strikes Florida once again
Fort Meyers' police officers arrested three men on Tuesday after a shooting occurred at a local nightclub, Club Blu, the previous night. Two teenagers were killed and more than a dozen were injured. Authorities are still conducting investigations and interviews to understand the motivation behind the event and are also searching for more suspects. They have ruled out any radical behavior in this scenario.
http://www.reuters.com/article/us-florida-shooting-idUSKCN10621T
North Korea declares war on the United States of America
A diplomat released a statement that the U.S. "cross the red line" when North Korean leader, Kim Jong Un, was placed on a list for sanctioned individuals. The country discontinued communications with the U.S., and any agreements or further negotiations must be dealt with under "war law." Previous to this declaration, the North Korean director of U.S. affairs believed that South Korean and U.S. military exercises in the Demilitarized Zone became aggressive, preparing officers and soldiers for battle and invasion. Those actions, he stated, have led to recently cut ties with the U.S.
http://www.usatoday.com/story/news/world/2016/07/28/north-korea-united-states-relations/87659264/
Democratic leader steps down from position after leaked email controversy
Just before the Democratic National Convention took place, WikiLeaks released close to 20,000 emails from DNC officials, ridiculing Senator Bernie Sanders' campaign. The organization stands on the principle to remain fair and neutral during campaign season, and former DNC chairwoman Debbie Wasserman Schultz was among those emails, favoring Hillary Clinton as a candidate over Sanders. Protesters, many of them supporters of Senator Sanders, showed outrage by demanding that the chairwoman step down from her position. She has officially resigned since the conclusion of the DNC, and DNC vice chairwoman Donna Brazile took her place for the upcoming elections.
http://www.nytimes.com/2016/07/25/us/politics/debbie-wasserman-schultz-dnc-wikileaks-emails.html
http://www.nytimes.com/2016/07/23/us/politics/dnc-emails-sanders-clinton.html?ref=politics&_r=0
Comments
comments