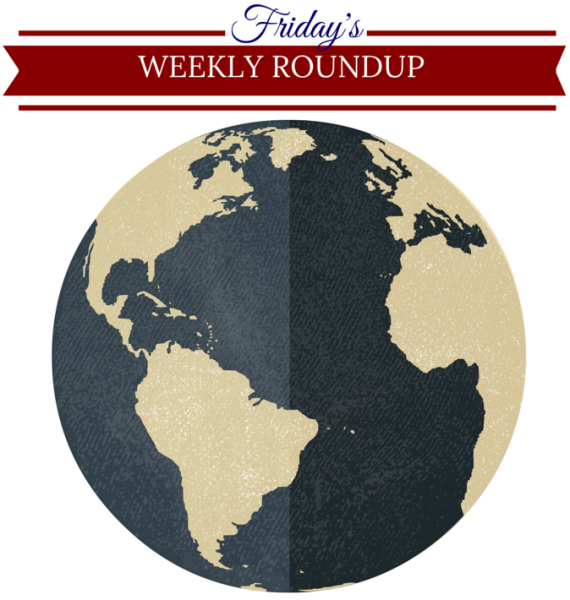 Prince William Becomes the First Royal on the Cover of Gay Magazine
Prince William became the first member of the royal family to appear on the cover of Attitude, a gay magazine, where he met with members of the LGBTQ+ community to discuss their experiences with bullying and homophobia, bi-phobia and trans-phobia and the effect those experiences have had on their mental health. Both the Duke, Duchess and Prince Harry have dedicated a lot of their time and effort to changing the stigma surrounding mental health. Prince William stated: "No one should be bullied for their sexuality or any other reason and no one should have to put up with the kind of hate that these young people have endured in their lives. The young gay, lesbian and transgender individuals I met through Attitude are truly brave to speak out and to give hope to people who are going through terrible bullying right now. Their sense of strength and optimism should give us all encouragement to stand up to bullying wherever we see it".
http://www.theguardian.com/media/2016/jun/15/prince-william-gay-magazine-attitude-duke-of-cambridge?CMP=fb_gu
Kenya High Court Rule that Anal Testing is Legal
A High Court in Kenya struck down a case that challenged the legality of the country's anal tests as proof of homosexuality, ruling them legal. Homosexual acts are still illegal in Kenya and punishable by up to 14 years in prison. The case was brought on by two men who say they had to undergo the tests to prove that they had gay sex. One of the judges is quoted stating that "there was no other way to obtain the evidence".  The two men plan to appeal the decision and the trial for having gay intercourse is still on-going.
http://www.bbc.com/news/world-africa-36548225
Orlando shooter texted wife during attack, source says
Around 4 a.m. on June 12, about two hours after he started the attack and while holed up in a bathroom, Omar Mateen texted his wife, Noor Salman, asking if she'd seen the news, the official said. The timing of her calls came after reports of the attack had emerged, and apparently after she realized her husband might be responsible. He didn't answer, the official said. Salman is coming under increasing scrutiny as police investigate the killing of 49 people and wounding of at least 50 at the gay nightclub in Orlando.
http://www.cnn.com/2016/06/16/us/orlando-shooter-omar-mateen/
Tot killed by gator at Disney: 'I am absolutely stunned … '
Matt Graves tried to pry his 2-year-old son Lane from the jaws of an alligator as he wrestled with the scaly beast on Tuesday. His wife Melissa screamed for a lifeguard to help. After a 16-hour search for the boy sent helicopters overhead and boats into the man-made lake, divers with the Orange County Sheriff's Office Wednesday found Lane's remains. They recovered his body, intact, about 15 yards from the shore, six feet underwater. It appears Lane drowned in the roughly 172-acre lake after the gator pulled him underwater about 9 p.m., said Orange County Sheriff Jerry Demings.
http://www.orlandosentinel.com/news/breaking-news/os-child-dragged-alligator-disney-20160614-story.html
Jo Cox, Member of British Parliament, Is Killed in Attack
The lawmaker, Jo Cox, 41, who was considered a rising star in the opposition Labour Party and a passionate advocate for victims of the civil war in Syria, was shot in Birstall, a town about six miles southwest of the city of Leeds. A 77-year-old man was slightly injured in the attack. A 52-year-old man was arrested in Ms. Cox's killing, and the police said they were not looking for any other suspects. No motive has been established, officials said.
http://www.nytimes.com/2016/06/17/world/europe/jo-cox-british-mp.html?_r=0
Comments
comments