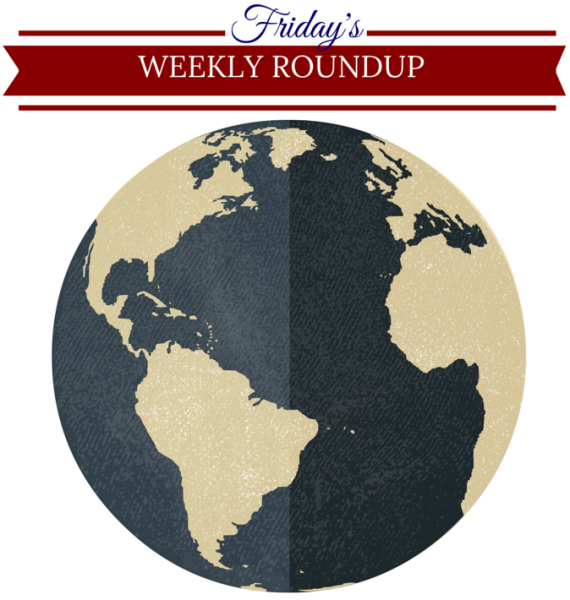 Ceasefire Deal Signed Between the Colombian Government and FARC Leaders
The Colombian Government and FARC rebels have signed a historic ceasefire deal in Cuba. This is just the beginning of the end to the civil war that has raged in Colombia since 1964, claiming roughly 220,000 lives. This ceasefire deal is seen as the final step before a full peace deal is signed, which is expected within weeks. The agreement lays out that rebels will lay down arms within 180 days of a peace deal signing, creation of temporary transition zones for the estimated 7000 rebels, and no civilians will be allowed to enter FARC camps. This peace process has taken three years, but many seem hopeful that this is the end of the war.
http://www.bbc.com/news/world-latin-america-36611952
Refugees Starving to Death in Bama, Nigeria due to Boko Haram Violence
Refugees fleeing Boko Haram violence are starving to death in camps. Nearly 200 refugees have starved to death in the past month in a camp in Bama, Nigeria after a visit from the medical charity MSF (Doctors Without Borders). The charity called this a "catastrophic humanitarian emergency", and there are roughly 24,000 people living in this camp. This is the first time MSF has been able to reach Bama as the area is extremely dangerous with Boko Haram attacking villages all over the North-East of Nigeria. The charity quoted inhabitants of the camp as saying some 30 people die every day. Boko Haram considers itself IS's (Islamic State) West African Provence.
http://www.bbc.com/news/world-africa-36603419
The Intelligence Community Must Report Its Interaction with Hollywood
Two members of the Senate Intelligence Committee, Richard Burr and Dianne Feinstein, included an amendment in the annual intelligence-spending bill passed last month that would require the Director of National Intelligence to submit a report detailing how US intelligence agencies interact with Hollywood. Intelligence agencies and their employees have been involved with several high-profile films, such as Fargo, Zero Dark Thirty and the television show Covert Affairs (to name just a few). In the case of the film Zero Dark Thirty, producers gave gifts in exchange for access to the individuals who helped kill Bin Laden. The amendment, known as the Burr-Feinstein Amendment, mandates that the Director of National Intelligence include in its annual report the nature, duration, costs, and results of each engagement with Hollywood as well as certification that classified information was not disclosed. There are legal concerns with the way in which producers obtain the information from the intelligence community as well as safety and national security concerns.
https://news.vice.com/article/senate-cracks-down-on-cia-and-intelligence-community-in-hollywood
Britain votes to leave EU in historic divorce
Britain has voted to leave the European Union, results from Thursday's landmark referendum showed, an outcome that sets the country on an uncertain path and deals the largest setback to European efforts to forge greater unity since World War Two. World financial markets dived as nearly complete results showed a 51.8/48.2 percent split for leaving. Sterling suffered its biggest one-day fall of more than 10 percent against the dollar, hitting a 31-year low on market fears the decision will hit investment in the world's 5th largest economy. The vote will initiate at least two years of messy divorce proceedings with the EU, raise questions over London's role as a global financial capital and put huge pressure on Prime Minister David Cameron to resign, though he pledged during the campaign to stay on whatever the result.
http://www.reuters.com/article/us-britain-eu-idUSKCN0Z902K
Latest gun control bid falters in Congress, Democrat sit-in ends
Another attempt at gun control faltered in the U.S. Congress on Thursday despite outrage at the Orlando massacre, as a proposed ban on firearms sales to people being monitored for links to terrorism barely avoided being killed in the Senate. In a procedural vote, the Senate narrowly rejected an attempt to scrap the plan by Republican Senator Susan Collins to prevent guns getting into the hands of people on two U.S. government terrorism watch lists. It was the latest setback for proponents of gun restrictions who have been thwarted for years on Capitol Hill by gun rights defenders and the National Rifle Association. Frequent efforts at gun control have failed despite anger at mass shootings like the killings at an elementary school in Newtown, Connecticut, in 2012 and in San Bernardino, California, last year.
http://www.reuters.com/article/us-florida-shooting-guns-sitin-idUSKCN0Z91ZS
Comments
comments