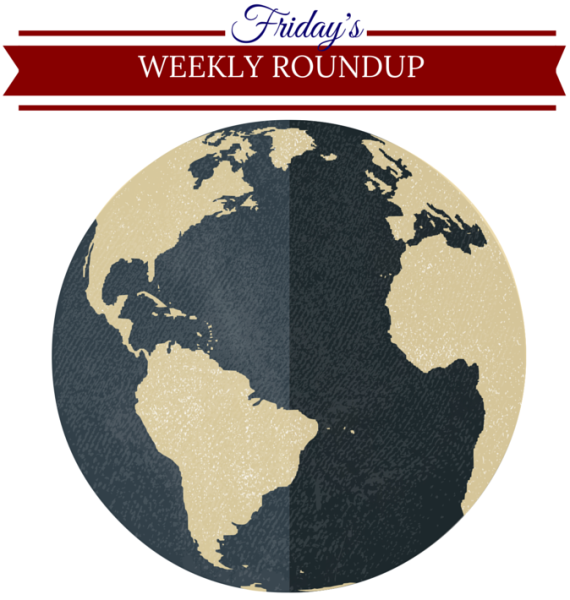 Donald Trump Elected 45th President of the United States
In a stunning upset victory, Tuesday night and early Wednesday morning saw the election of Donald J. Trump as the 45th President of the United States. Hillary Clinton lost the Electoral College votes 290-228, and the election wasn't completely decided until the early hours of Wednesday morning, when Clinton called Trump to concede the presidential race. The peaceful transition to power has already begun, and the inauguration day is scheduled for Friday, January 20, 2017.
http://time.com/4563685/donald-trump-wins/
Grubhub CEO calls for Donald Trump Supporting Employees to Resign
In the aftermath of the Presidential Election, there have been many reactions, but perhaps one of the biggest reactions has been from Grubhub CEO Matt Maloney, who called for Trump supporting employees to resign in a company e-mail. According to the article, it is "suggesting employees who agree with President-elect Donald Trump's behaviors and his campaign rhetoric should resign." It continues with actual text from the e-mail, reading "If you do not agree with this statement then please reply to this email with your resignation because you have no place here." "We do not tolerate hateful attitudes on our team."
http://www.foxnews.com/us/2016/11/10/boss-tells-pro-trump-employees-to-resign.html
Change.org Petition calls for Electoral College to elect Hillary Clinton on December 19
Another major reaction stemming from the 2016 Presidential Election results included a string of protests across cities nationwide; and multiple petitions for the Electoral College to go against the State's election and vote in Hillary Clinton as the next president. The biggest of these petitions is currently on Change.org, and has nearly 2.7 million supporters. The White House Petition was taken down, and it is absolutely unlikely that this petition will hold any water on December 19 when the Electoral College votes.
http://time.com/4560682/faithless-electors/
People Magazine "Trump" Issue being boycotted by those against Trump; People Magazine Responds
After the presidential election, PEOPLE magazine released the issue that would be hitting newsstands commemorating the 2016 election candidate win, there were many calls for boycotting the magazine for allegedly supporting the candidate. PEOPLE magazine responded to the claims made, by stating that "Donald Trump's win is a history-making news event that warranted the cover of the magazine," a rep for the magazine told FOX411. "The story is not a celebration or an endorsement and we continue to stand by Natasha Stoynoff, whose account of being attacked by Trump in 2005 is recounted in this week's cover story."
http://www.foxnews.com/entertainment/2016/11/11/people-magazine-answers-critics-its-donald-trump-issue.html
Comments
comments