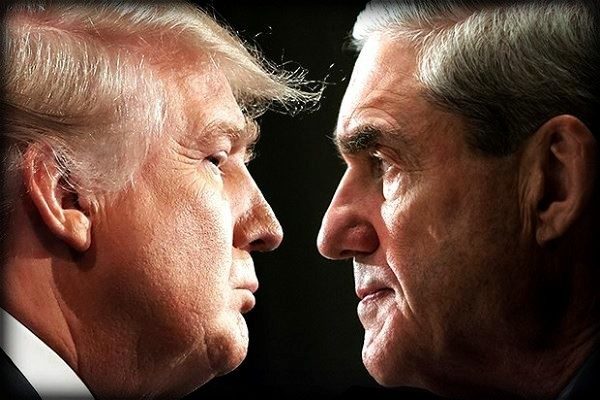 Politics:
It has been over a year since the appointment of special counsel Robert S. Mueller III who proceeded to kick off the investigation into Russian collusion with the Donald Trump campaign. We may very well witness the first president that will actually have to face down his criminal charges without a plea deal or resignation.
Throughout the investigation, many individuals close to Donald Trump have fallen under increasing scrutiny for illegal acts. Former National Security Advisor Michael Flynn has pleaded guilty to providing false information in regards to meeting with a Russian ambassador and failing to register as a foreign lobbyist, or someone whos involved with trying to influence a legislator,  in the appropriate timeline. Former campaign manager Paul Manafort has been indicted on money laundering, failure to file proper financial disclosures, while also operating as an unregistered foreign lobbyist. The New York Times released a letter drafted by current and former Trump attorneys Jay Sekulow and John Dowd respectively asserting the president's constitutional innocence and inability to obstruct justice [1]. This legal argument would provide a sitting executive with immunity rivaling that of a monarch.
The Vendetta:
The New York Times released the full 20-page memorandum for the public view last week and it has sparked debate with many legal scholars and practitioners regarding the veracity of the claims made by Trump's legal team. Jay Sekulow and John Dowd strongly hold that Donald Trump cannot constitutionally obstruct justice due to his position as the chief law enforcement officer of the United States. Their claim argues for the president to obstruct justice it would be akin to obstructing himself. Furthermore, they support the president's ability to end federal inquiries and formal investigations as another power of the position; in addition, they also posit that the president's "executive privilege" extends to all senior staff and any individual that may have come into communications with the president (domestic or otherwise).
If this theory were supported within a court of law this would effectively give President Trump, along with all subsequent holders of the office, the power to end investigations at will with exemption from punishment, or impunity, and possibly use the power of the pardon as a tool for nepotism and/or coercion.
The vendetta here is executive privilege vs judicial review. Defense lawyers are doing their best to insulate the president from special counsel Mueller and the prospect of an interview which would ultimately lead Trump incriminating himself and almost forcing Congress to move towards organizing votes for impeachment proceedings.
The Policy:
What makes these developments so groundbreaking is that there remains very little judicial precedent for any of it. The two most commonly cited case studies are that of former Presidents Richard Nixon and Bill Clinton, the two presidents that have the most experience facing down criminal charges. Trump's lawyers use a Clinton era case [2] regarding the application of executive privilege which determined that in order to request an interview they must provide specific reasons as to why testimony would be necessary and pertinent to the investigation. Within the letter, the defense also makes sure to target the credibility of possible witnesses former FBI director James Comey who has swiftly terminated following the election; and former Deputy Director of the FBI Andrew McCabe who was also ousted. The letter purports that Comey's accounts of advising him to "let Flynn go" were false and written to attack Trump personally due to an animus created by his firing and that McCabe was untrustworthy due to allegedly having lied to investigators.
Those that support the supremacy of executive privilege believe
The Russian investigation is a witch hunt

The president cannot obstruct justice as the chief law enforcement officer

The Russian investigation is wasting government funds

The Russian investigation is inhibiting governance
Those that believe a judicial review should take priority believe
There is a substantive amount of inculpatory evidence supporting collusion

The president cannot be above the law

Executive privilege cannot be used as a tool of complete impunity

The absence of judicial review may embolden presidents to break the law
Moving the forward the Trump legal defense has two options; keep Mueller at bay while using executive privilege as its wall, or cooperate with further document requests and the interview in the hopes that the President will not say anything to incriminate himself or others. The first option will undoubtedly leave the public feeling suspicious about the motivation for setting legal roadblocks after announcing "complete cooperation" from the administration. The second option would be a show of good faith to the public but could potentially also expose many vulnerabilities and open up the possibility of new charges being levied by the prosecution.
The Resolution:  
The best course of action would be for the Trump campaign to cooperate with everything short of a formal interview. With all due respect to President Trump, finesse and diplomacy seem to be traits that escape him, as a seasoned prosecutor Mueller would absolutely use this to his advantage. Despite the importance of checks and balances, from an international perspective, having a sitting president under investigation for possible election based crimes does not improve national credibility. The more compliance with information requests the quicker the investigation can hopefully conclude and the better the administration looks in the long run (whatever that is worth at this point).
Additionally, Trump's advisory team needs to get out ahead of the news, each week there is some new revelation in regards to previously undisclosed information. As opposed to denying the information for a few weeks just to release a statement with an explanation, beat the media to the punch and fire key officers who may be unsympathetic before they unearth new developments, not after the fact. I'm not endorsing the presidential strategy of intimidation or covering up wrongdoing, but as an administrator there are methods to at least create the appearance of innocence. The legal arguments in the letter discussed herein are substantial and if implemented would provide US presidents with nigh unchecked power, will Trump give the office full criminal immunity? Is the President of the United States truly above the law?
Take Action:
Believe there should be a deeper investigation into possible collusion? Sign up here!-https://petitions.moveon.org/sign/trumprussia-investigation
Do you believe that the Mueller investigation is a fruitless witch hunt? Sign here- https://www.change.org/p/john-russo-remove-mueller-end-special-investigation-fc0d9f74-d24c-440b-8e6a-2a5f6d0e3521
Want to learn more about the course and scope of the investigation? Follow this timeline- http://www.politifact.com/truth-o-meter/article/2018/feb/15/russia-investigation-and-donald-trump-timeline-rec/
Want to take a look at previous classified documents from the investigation? Find them here- https://www.justsecurity.org/46583/unsealed-documents-special-counsel-mueller-investigation/
References
"The Trump Lawyers' Confidential Memo To Mueller, Explained",

New York Times,

accessed June 4, 2018.

https://www.nytimes.com/interactive/2018/06/02/us/politics/trump-legal-documents.html

"IN RE: SEALED CASE",

Findlaw,

accessed June 5, 2018. https://caselaw.findlaw.com/us-dc-circuit/1433973.html
Comments
comments

David Williams is a Los Angeles native who holds a Bachelor of Arts degree in Political Science from University of California, Santa Cruz. He has been interested in politics since his early childhood. During his undergraduate studies, he was a chief campaign intern for the Santa Cruz City School Board. He has undertaken independent studies in issues such as homelessness and university-level crime (bullying, etc.). His key areas of interest are: Higher Education, domestic legal policy, and Middle Class advocacy. He is a firm believer in a proper people representation and governmental accountability, and aspires to run for public office one day. He believes objectivity is paramount in productive political dialogues, and he hopes to bring that as a Policy Corner Writer for PVNN Inc.

Latest posts by David Williams (see all)